Doncaster seven care homes closure plans approved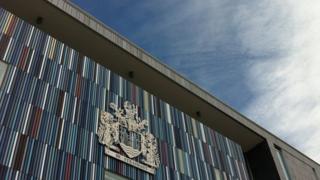 Doncaster Council has approved plans to close all seven of its care homes to save £1.9m, despite fierce opposition.
At a cabinet meeting earlier, councillors decided to move 134 residents into privately-run homes, but agreed first to undertake a three month review to find "an alternative provider" to take on and run the homes.
Campaigners said they would continue to fight the move "in court".
Doncaster Council is trying to cut £38m from its annual budget this year.
'So upset'
Campaigner George Lemausurier, from the action group Caregate and whose 84-year-old mother is currently in one of the care homes, said campaigners were due to meet solicitors on Monday.
"I was there in the meeting and I just left in disgust. I'm so upset, it's very emotive for me.
"I'm continuing to fight this. We've got solicitors poised and ready to go.
"It's not right what they've done."
A spokesman for the authority said: "Prior to any closures, there will be a three month exercise to identify whether any alternative provider is interested in taking on the care homes.
"No individual will be forced to move if appropriate alternative accommodation is not available," the council added.
The proposal to close the homes was first put forward in October by the town's elected Labour mayor, Ros Jones.
The council claims it costs about £420 per week to purchase beds from the independent sector, while a council bed costs £620 a week.
The authority previously said it would work with the 302 permanent staff to help find alternative employment if the cabinet approved the closures.