Doncaster Council's support for schools 'ineffective'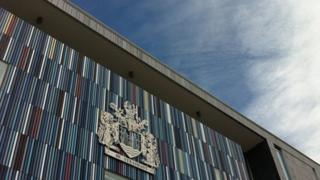 School inspectors have said that Doncaster Council's support for improving the education of students in its schools is "ineffective".
A report by Ofsted said the authority should "intervene early when schools show signs of failing their pupils".
Inspectors also described the council's collection and use of data on schools' performance as "not fit for purpose".
The council said it was "putting together an action plan to address the areas for improvement".
The inspection of the borough's 124 schools was triggered because of the low proportion of schools judged to be good or better for overall effectiveness.
Ofsted said the authority's inspection reports were well below the national average, putting it in "the lowest performing 20% of local authorities across England".
'Deserve better'
Nick Hudson, Ofsted director for the North East, Yorkshire and Humber, said: "Pupils in Doncaster do not get a good deal compared to other children and young people elsewhere in the region or in England.
"More than half of pupils in Doncaster are in schools that are either inadequate or require improvement.
"They and their parents deserve better."
Labour councillor Nuala Fennelly, cabinet member for children's services, education and skills, claimed the authority was making improvements, but said the report was "an honest appraisal of where we are".
"I am under no illusions that we have some considerable progress to make and we will do," she said.
"We are determined and that determination is shared by schools and partners."
Ofsted will carry out another inspection within a year.