Teen psychiatric unit for Scawsby gets go ahead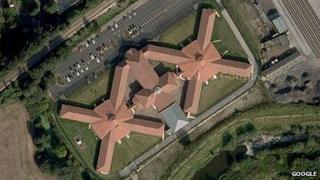 Plans for a teenage psychiatric hospital have been approved by councillors despite strong objections from the public.
Doncaster Council passed planning permission for the 0.8-acre (0.32 ha) site at Scawsby village near Doncaster.
About 700 people signed a petition against plans for the 28-bed unit for 13 to 18-year-olds who have been sectioned under the Mental Health Act.
The new hospital would be surrounded by a 3.2m (10ft)-high security fence.
The company behind the plans, Riverside Healthcare, also runs Cheswold Park which is an adult psychiatric unit in Doncaster.
Convicted kidnapper David Burslam, 49, absconded from Cheswold Park earlier this month and was found in Cheshire on Friday.
The proposed hospital at Scawsby would be a low-secure unit by the A635 Barnsley Road, close to a supermarket, builders merchant, school, church and medical centre.
Dr Richard Pearson, medical director of Cheswold Park adult psychiatric hospital, said the young people's mental disorders would range from psychosis, severe anxiety and depression to personality disorders and mild learning disabilities.
He said more places were needed in Yorkshire for children with mental health issues.
He said the young people would be very low risk.
'Home-like feel'
The planning application said the unit would have a "home-like feel" and would encourage "growth and development conducive with children's normal milestones".
However, residents said they would be "scared of being attacked" and "frightened" by having children with mental health problems living so close.
Objections also included the high fence, security lights and alarms.
Dr Pearson said: "The young people are usually a danger to themselves rather than to others.
"It's a school as well as a hospital and the children would be escorted if they left the unit.
"When I explain it to local residents they often feel reassured - it's not as scary as it sounds."
Four councillors and the neighbouring Brodsworth Parish Council also objected to the plans.