South Yorkshire Police lie detector tests for sex offenders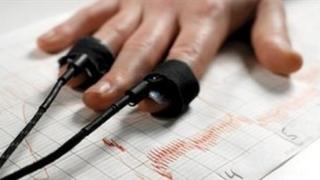 Two South Yorkshire Police officers are to use lie detector tests to manage the risk posed by sex offenders.
The force is to use polygraphs that monitor brain activity, sweating, heart rate and blood pressure.
Testing will assess the risk posed by people on the Sex Offenders Register, the force said.
Det Insp Delphine Waring said testing would be "purely on a voluntary basis". The results of the tests can not be used in court as part of a prosecution.
South Yorkshire is one of just two forces to use the initiative to manage sex offenders.
It is to offer the tests to people arrested on suspicion of possessing indecent images of children and to convicted sex offenders managed by the police.
Suspects arrested for indecent images of children are often released on bail while thorough investigative technical work is carried out.
Det Insp Waring said it would be used as an additional "risk-assessment tool".
The test is also to be used by the probation service as a mandatory measure for sex offenders who are deemed to be at a high risk of reoffending.
Det Con Andy Tinker and Det Con Richard Chambers are on a training course to conduct the polygraph tests.