Jasmyn Chan: Sheffield man arrested over hit-and-run death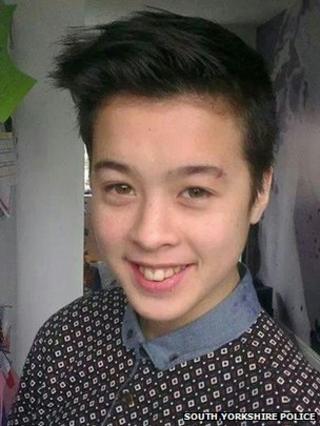 A man has been arrested in connection with the death of 14-year-old hit-and-run victim Jasmyn Chan.
South Yorkshire Police said a 32-year-old man, from Sheffield, had been arrested on suspicion of causing death by dangerous driving.
Jasmyn died when she was hit by a car while crossing Normanton Hill, near Richmond Park, in the Intake area of Sheffield on Friday night.
The man, who was arrested overnight, is being held in police custody.
'Heartbroken'
The arrest comes a day after Jasmyn's parents, Peter Chan and Paula McCullie, spoke of their loss.
Mr Chan said: "Our daughter was beautiful, inside and out. I cannot put into words the pain and devastation I feel in my heart knowing she is gone.
"As a family we are heartbroken and we don't know how we will ever get over losing Jasmyn."
Jasmyn was crossing the road with a 12-year-old friend when she and the second girl were hit.
Police have said that Jasmyn's last actions were "to push her friend from danger".
The 12-year-old girl was treated in hospital before being released on Saturday.