Jimmy Connors jailed for Joe Walker murder in Sheffield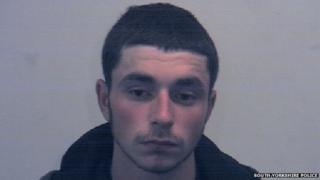 A 17-year-old has been given a life sentence for murdering a man at a party in Sheffield.
Jimmy Connors, of Atherton Road, Arbourthorne, Sheffield was given a minimum tariff of 15 years by a judge at the city's crown court.
Joe Walker, 23, from Intake, was found stabbed close to Raynald Road in Manor in the early hours of 21 September.
Connors, who had denied murder, was arrested two days later. He was convicted on Monday.
Mr Walker's parents said of their son's death: "At home, there is silence. No laughing or joking - just tears and photographs of happier times."