Investors 'may revive Sheffield retail plan'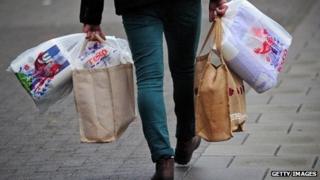 Sheffield City Council says it wants to find private investment to help revive a failed retail project.
Plans for the £400m Sevenstone shopping centre were shelved last year after repeated delays in its development.
Now the council has revealed plans to launch a "Sheffield Investment Fund" to attract development and investment partners for its New Retail Quarter.
Councillor Leigh Bramall said development work could begin in 2015 but "there are no firm details".
The council will put land, originally earmarked for the Sevenstone project into the fund, as well as government cash borrowed under the Tax Incremental Finance (TIF) scheme.
'Speed up delivery'
The TIF scheme allows money to be borrowed against projected rises in business rates.
Mr Bramall, cabinet member for business, skills and development, said the fund was about "adopting a different, more innovative approach", and said the council had already seen "strong interest" from investors.
He said: "By setting up the fund and working in complete partnership with the private sector we can speed up the delivery of the New Retail Quarter by at least two or three years."
The Sheffield Investment Fund, which will be managed by CBRE Capital Advisors, is expected to be launched later this year.
Plans to build the Sevenstone retail development were put on hold due to the economic climate in 2007.
In October 2013 the council announced it was severing ties with developers Hammerson's after the company failed to deliver the plans.