Rotherham Council to raise tax and cut jobs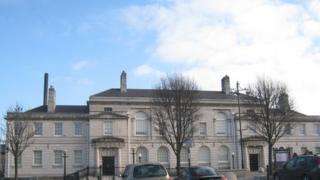 Rotherham Council is to raise council tax by 1.9% and cut up to 200 posts as part of £23m of budget savings.
The Labour-run authority said that frontline services would be protected "as far as possible" but could "no longer be totally shielded".
It is consulting with the public on plans to close 13 of its 22 children's centres in order to save £3m from its youth services budget.
The council's £208m budget will be voted on by the full council next week.
The authority said the final number of job losses would depend on the outcome of the children's centres review. It currently employs 5,900 staff, excluding teachers.
Bills will rise by 1.9% in April, just under the government cap at which a local referendum must be held.
'Prioritise spending'
The council said it would be the first tax rise for four years.
Leader of the council Roger Stone claimed the authority had already cut management numbers and made other efficiencies to save money.
"However, the government's relentless and devastating budget cuts mean we are entering a new era where we must prioritise spending even more, where we cannot do everything we have previously and where some things have to stop," he said.
"It's an era where our main role will be helping people to become more self-reliant rather than us doing things on their behalf."
The council's Conservative opposition was not available for comment on the proposed budget.