Sheffield Heeley MP Meg Munn to stand down at election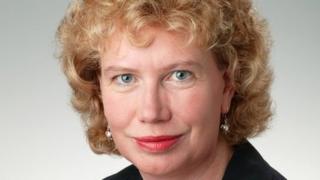 Meg Munn, the Labour MP for Sheffield Heeley, has announced she will stand down at next year's General Election.
Ms Munn, 54, said while it had not been an easy decision to quit Parliament, it was "time to do other things".
A trained social worker and former city councillor in Nottingham, Ms Munn was first elected to Parliament in 2001.
The Sheffield-born MP has held a number of posts including parliamentary under-secretary of state at the Foreign and Commonwealth Office in 2007-8.
Other positions held by Ms Munn during her time at Westminster include minister for women and equality at the Department for Communities and Local Government in 2005-7 and chair of the Women's Committee of the Parliamentary Labour Party in 2003-5.
'No regrets'
Ms Munn held Sheffield Heeley at the last General Election with a majority of 5,807.
She said it had been a "huge privilege" to represent her constituency in Parliament.
"It's a fascinating, interesting, but also demanding role. I've loved being MP for Sheffield Heeley," she said.
While considering a return to "something related to social work", Ms Munn said she had not decided what she would do after leaving Parliament.
"I've also got other interests and I've got 14 months before it's a reality so I've got time to look around and decide how I want to spend the next phase of my life."
In the meantime, Ms Munn said she had "no regrets".
"It's been a very interesting time and I've done far more than I would have believed," she said.