Sheffield Page Hall landlord licensing scheme approved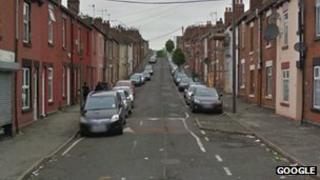 Landlords in an area of Sheffield where MPs have warned of "tensions" between communities will soon have to register for a £725 five-year licence.
Senior councillors have agreed to introduce selective licensing to about 350 properties in the Page Hall area.
The council said Page Hall was undergoing "rapid change" because of large numbers of new residents - mainly Roma migrants from Slovakia.
The majority of landlords who responded to a consultation objected to the plan.
A report put to the council's cabinet said the aim of the scheme was to improve standards of private rented housing by ensuring landlords complied with regulations and reduce anti-social behaviour by preventing overcrowding.
The report said the quality of housing in Page Hall was "generally poorer" than in other areas of Sheffield and that some landlords were letting properties "irresponsibly".
"Council officers... are experiencing referrals to streets and properties where there are large numbers of residents congregating, properties that have large numbers of people living in them, unsanitary conditions, property disrepair or lack of general maintenance, fly tipping and general household rubbish piled in yards," it added.
In November the area's Labour MP David Blunkett expressed concern that tensions in Page Hall could lead to violence unless more effort was made to aid integration, while deputy prime minister and Sheffield Hallam MP Nick Clegg said Roma immigrants had to be "sensitive" to the British way of living.
The council said 66% of residents who responded to a consultation were in favour of the proposals, while 75% of landlords were opposed to it.
The scheme will come into effect on 22 April.