Knighthood for Kevin Barron, the mineworker turned MP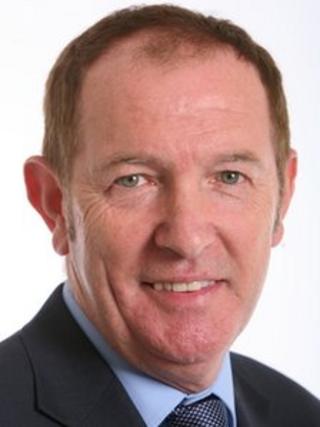 A former mineworker turned MP has been awarded a knighthood in the Queen's New Year Honours list.
Kevin Barron, Labour MP for Rother Valley, has been honoured for political and public service.
Mr Barron, 67, worked at Maltby Colliery for more than 20 years before being elected to parliament in 1983, winning all six subsequent elections for the constituency.
He said he was "surprised and delighted" to be receive the honour.
"I left school at 15 to join my elder brother and father at Maltby Colliery. The idea that I would become an MP was always a bit difficult to imagine but this on top is extraordinary," he said.
"It's not going to affect what I do. I'm still Kevin Barron and I will still be working on behalf of the people of Rother Valley."
Also honoured was 72-year-old dementia campaigner Trevor Jarvis, from Doncaster, who has been awarded a British Empire Medal for voluntary service to promoting dementia-friendly communities.
Mr Jarvis, who was diagnosed with vascular dementia in 2001, said: "I feel very privileged somebody decided because of the work I'm involved in to recognise that effort."
Other people from South Yorkshire on the New Year Honours list include:
Professor Catherine Gerrish, professor of nursing at the University of Sheffield, appointed DBE for services to nursing;
John Biggin, director of Doncaster prison, appointed OBE for services to offender management and rehabilitation;
Sarah Creighton. executive principal of The Hill, Gooseacre and Littleworth Grange Primary Academies, appointed OBE for services to education;
Fathir Khan, appointed MBE for services to the Asian community in Sheffield;
Zanib Rasool appointed MBE for services to the community in Rotherham.