Sheffield MP Clegg forgets name of South Yorkshire PCC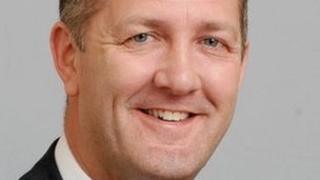 Deputy Prime Minister Nick Clegg could not name his own police and crime commissioner (PCC) during a live interview on BBC Radio Sheffield.
The Sheffield Hallam MP said he had "momentarily forgotten" the name of South Yorkshire's PCC, Shaun Wright.
A spokeswoman for Mr Wright said he felt it was inappropriate to comment.
A recent BBC poll, published a year after the inaugural PCC elections, found more than a third of people were not even aware they have a PCC.
'Recycled politicians'
Speaking during a phone-in with BBC Radio Sheffield's Rony Robinson, Liberal Democrat Mr Clegg said forgetting the name of Mr Wright - who represents Labour - was his "failing".
He added: "But it's also, dare I say it, the problem that PCCs appear to be a lot of recycled politicians... who need to get out of their office and communicate with people.
"They really need to work a lot harder if they want to do better in the next PCC elections and get more people voting for or against them."
The findings of the poll, published on Thursday, indicate that 35% of people in England and Wales do not know if they have a PCC, while 3% think - incorrectly - that they do not.
The PCC's role is to oversee chief constables and forces' budgets.
The government said the PCCs were "here to stay".