Holme Tunnel repairs close line for four months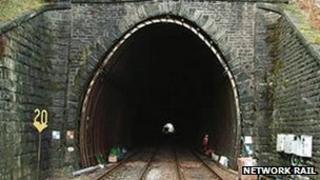 A railway line in West Yorkshire is to be closed for four months to repair a tunnel which has been damaged by shifting land.
Network Rail said Holme Tunnel, between Burnley and Hebden Bridge on the York-Blackpool line, would be closed until March.
The engineering work will address problems caused by landslips which have distorted the tunnel walls.
Network Rail said the work would also speed up the line from 20mph to 45mph.
A bus replacement service will operate between Hebden Bridge and Burnley Manchester Road from 9 November until 23 March.