Doncaster Council to cut 1,200 more jobs by 2017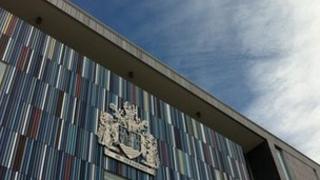 More than 1,200 jobs will be axed by Doncaster council over the next three years because of "draconian" government cuts, the town's mayor has said.
Ros Jones said it would be a "vastly different local authority" by 2017, after £109m in savings have been made.
The Labour-run authority said it could close all of its elderly care homes and that the amount spent on children and young people was "not sustainable".
Council tax could also be increased by up to 2% per year.
Ms Jones said: "I believe over the last three years people haven't noticed because we've been doing behind the scenes cuts - we've reduced management tiers, we've brought in efficiencies
"But they will certainly notice this further £109m that's coming."
'Reduce demand'
The authority said setting up an independent trust to run its failing children's services department would have a further financial impact, and that it needed to "bring our spend in line with other councils".
The council's chief executive Jo Miller said: "Since 2010, we've saved £93m. Over the next three years, we've got to save £109m - £38m of that in the year to come.
"We'll have 50% less in resources than when we started on this journey, to deliver to the same population, and that's a real challenge.
"We do need to ask people to do more for themselves, we have to reduce need and demand."
Ms Jones said she hoped the private sector would bring new jobs to Doncaster, with the creation of a new airport link road, rail freight terminal and a major housing development in the Rossington area.