Cusworth Hall Museum buys 'Iron' Hague boxer portrait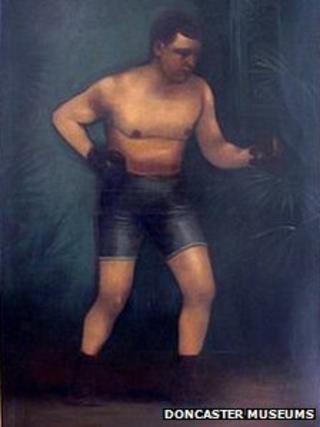 A museum has succeeded in its bid to buy an oil painting of a British heavyweight boxing champion following a public appeal for funding.
Doncaster Museum Service raised £2,500 to buy the portrait of Mexborough boxer James William 'Iron' Hague.
About half the money was donated by members of the public.
Doncaster councillor Bob Johnson said Hague was a "real local legend and we were determined this painting would not leave the town to a private buyer".
Additional funding was provided by the Victoria & Albert Museum Purchase Grant Fund and a donation from the Friends of Doncaster Museums.
The 20th century painting, which had been on a long-term loan from Hague's family will now be on permanent display at Cusworth Hall Museum.
Hague was British heavyweight boxing champion between 1909 and 1911.