Rotherham sex assaults: Nicholas Totty charged with rape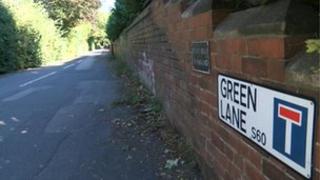 A Rotherham man has appeared in court charged with four counts of rape after three women were attacked on the same night.
A 27-year-old woman was raped on Green Lane in the Moorgate area at about 23:30 BST on Friday, police said.
Police were called to a nearby house at 01:00 BST on Saturday where another woman had been raped and one assaulted.
Nicholas Totty, 25, of Newman Road, was remanded in custody to appear at Sheffield Crown Court on 16 October.
He also faces a number of other charges including wounding with intent and common assault.