Edward Arthur Milne plaque unveiled at Hymers College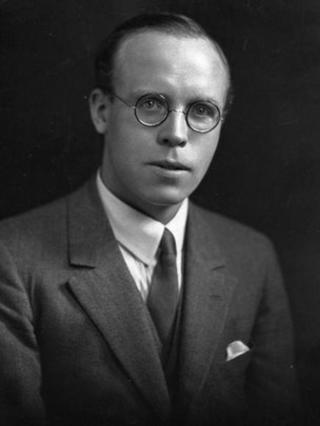 A blue plaque has been unveiled at Hymers College, Hull, to a former pupil who became a leading astrophysicist.
Edward Arthur Milne was at the school from 1908 to 1914 and developed a theory of relativity based on time.
He was a colleague and friend of Albert Einstein, who praised "his brilliant mathematical mind".
The plaque was unveiled by Professor Milne's daughter Meg Weston Smith who said he was nicknamed Swotty Blinks for his "zeal and quick memory".
Professor Milne's theory of relativity offered a plausible alternative to Einstein's general theory, based on space, according to a tribute from the school.
Hymers College is an independent co-educational school established in 1893.