Doncaster council fined for woman's sewer fall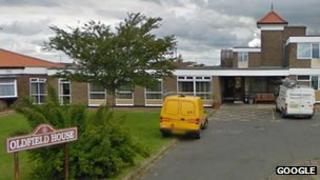 A council has been fined more than £7,000 after an 82-year-old dementia sufferer fell into an open sewage drain at one of its care homes.
The woman suffered cuts and bruises when she fell almost two metres into the unguarded manhole at Oldfield House, in Stainforth.
The hole had been left open and unattended by an apprentice plumber.
Doncaster Borough Council was fined after it admitted breaching health and safety legislation.
The drain was left unguarded and a nearby fire door propped open by the recently qualified workman while he went inside, Doncaster Magistrates' Court heard.
The elderly resident then inadvertently walked through the open fire door and stumbled into the open hole.
She was treated overnight in hospital for minor cuts and bruising.
The Health and Safety Executive (HSE) said the council had "failed to put simple measures in place to protect residents and staff".
HSE Inspector Tim Johnson said: "Doncaster's risk assessment had outlined preventative measures to be taken but failed to follow that through."
The council was fined £5,000 and ordered to pay £2,040 in costs after pleading guilty to breaching the Health and Safety at Work etc Act 1974.