South Yorkshire PCC announces child sex exploitation reviews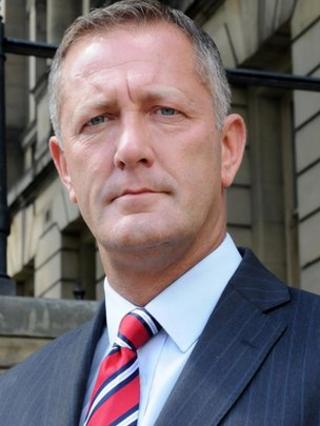 Three reviews into how child sexual exploitation is investigated in South Yorkshire have been announced by the county's Police and Crime Commissioner.
Shaun Wright has asked for a review into how South Yorkshire Police investigate such allegations.
He has also asked for scrutiny of old child abuse claims and cases involving the Crown Prosecution Service.
The news follows a series of allegations of, and convictions for, child sexual offences in the county.
In June, authorities in South Yorkshire were criticised by MPs on the Home Affairs Committee for their handling of child sexual exploitation.
Mr Wright said he wanted "to be certain" the right approach was used.
He said he had asked HM Chief Inspector of Constabulary (HMIC) to conduct the review into how the police investigate allegations of child sexual exploitation.
He had also asked the chief constable to investigate historic allegations of child abuse in the county.
Lastly the chief crown prosecutor had been asked to look into historic cases involving the Crown Prosecution Service in considering whether charges should be brought, Mr Wright said.
'Changed beyond recognition'
South Yorkshire Police welcomed the reviews.
Chief Constable David Crompton said: "The way in which the police service responds to allegations of child sexual exploitation has changed beyond recognition.
"In South Yorkshire this has been demonstrated not just by a growing number of successful prosecutions against those who commit such crimes, but the significant level of resource we now invest in combating such offences in liaison with partner agencies and the support we provide to victims."
Mr Crompton added HMIC was about to start a national inspection of how all police forces in England and Wales currently manage these crimes and an "in-depth scrutiny of our current position in South Yorkshire is very welcome".
Mr Wright said he was aware of on-going criminal investigations into serious sexual crimes, but wanted "to be certain that the approach, the processes and the systems used by South Yorkshire are right".
He said the police's approach to such exploitation was "vastly improved" from the approach taken in "the past".