Rotherham grooming case woman calls for resignations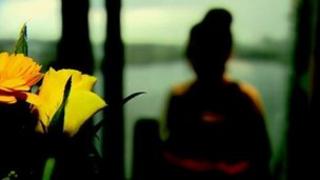 A woman who says she was groomed while in care has called for the resignation of police officers and social workers she believes allowed her to be abused.
The woman is one of four set to sue Rotherham Council for "systematic failures to protect them".
She claimed the authorities were "well aware" she was in a sexual relationship with a 24-year-old man as a girl.
Rotherham Council said it had asked police to review cases and would not comment during the investigation.
The woman, known only as Jessica, told BBC Radio 5Live: "I think it is a disgrace how the police and social services allowed it to happen."
'Family torn apart'
She also backed the deputy leader of Rotherham Council Jahangir Akhtar's decision to stand down temporarily.
Mr Akhtar resigned after the Times newspaper reported on Friday he was related to Jessica's alleged abuser - referred to as Ali - and aware of their relationship, which dated back to 1999.
Jessica said: "He [Mr Akhtar] was aware of it.
"He should have done something and it's inappropriate that he works for a council.
"I think a lot of other people should be stepping down, a lot of police officers and social workers.
"They were well aware of what was happening. They could have stopped it.
"I just think its disgraceful. The people that did know need to hang their head in shame. That man [Ali] tore my family apart."
Mr Akhtar denies Jessica's allegations and says he resigned out of "courtesy".
Jessica was arrested and placed in care aged 15, after she was found hiding semi-naked beneath a bed with Ali.
'Justice for victims'
She said: "[The police] said that my mum and dad did not want me any more and that I should be ashamed of myself.
"There were some officers that were nice and I got on with them but they knew my involvement with [Ali] and they did not stop him."
Jessica said that while in care she saw Ali on a daily basis and said one social worker "used to call me and ask how Ali was, what he had been up to, even what he had been buying me".
Asked how she felt about Ali now she said: "I do not think there's a word that can describe him.
"Even if he gets a life sentence in prison it would not be enough. The only life sentence he deserves is in hell."
On Friday, Mr Akhtar said: "I am standing down temporarily as deputy leader of the Rotherham Metropolitan Borough Council and as vice-chairman of the Police and Crime Panel as a matter of courtesy to those agencies to resolve any inquiry as quickly as possible."
South Yorkshire Police (SYP) criticised The Times for publishing Jessica's story.
The force said the article had the potential to "seriously undermine and, at worst, cause fatal damage" to ongoing inquiries and that it asked the newspaper not to publish it.
The Times said it published the story, despite South Yorkshire Police's request, because it "wants to see justice for child sex exploitation victims".
Rotherham Council said it had asked police to review all historical cases that may be linked to child sexual exploitation, adding: "That review is ongoing and continues with a number of live and ongoing investigations.
"The council wishes to support SYP and not potentially compromise this process. As such we will not be making further comments on the article without further consultation with our police colleagues."
Following Mr Akhtar's temporary resignation the council said it had referred the allegations to police.
Jessica and Ali are assumed names for the purposes of this article. Their real identities are not being disclosed.