Oughtibridge pavilion reopens after six-year wait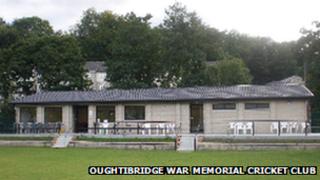 A sports pavilion destroyed by flooding more than six years ago has reopened after a £200,000 renovation project.
The club house at Oughtibridge War Memorial Sports Club, near Station Lane, was left unusable after the River Don broke its banks in June 2007.
Members of the cricket club and football team based at the ground attended the official opening.
The building work was funded by a Sport England grant of £62,000 and £136,000 from the club's funds.
Cricket club chairman Chris Lingard said: "It is absolutely fantastic.
"The view is tremendous, both looking at the pavilion from the cricket square and from up on the balcony looking over the field."
Building work at the pavilion began in March 2012.