Adela Copakova: Arrests after missing girl found in Bradford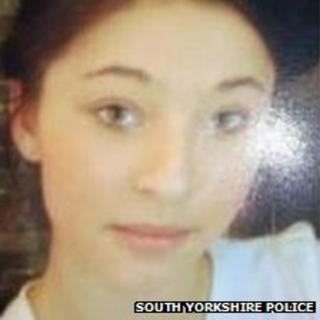 Police have arrested three men in connection with the disappearance of a 14-year-old girl.
Adela Copakova, who was last seen in Bradway, Sheffield, on Sunday, was later found in Bradford, South Yorkshire Police said.
A force spokeswoman said the three men had been arrested on suspicion of child abduction.
On Monday, police involved in the search said the Slovakian teenager had links to Sheffield and West Yorkshire.
Adela's disappearance came a week after a search for another Sheffield teenager of Slovakian descent, who also turned up in Bradford.
South Yorkshire Police said they had found no links between the two cases.