Doncaster child service plan needs reframing, town mayor says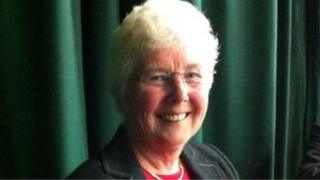 Government plans for an independent trust to run children's services in Doncaster must be "reframed" in order to succeed, the town's mayor has said.
Ros Jones has raised concerns over "insufficient clarity, detail, substance and rigour" in the proposal.
Last month Education Secretary Michael Gove said services would be run by an independent trust from next year.
The services were put under government supervision in 2009 after the deaths of seven children in five years.
In a letter to Mr Gove, Mrs Jones rejected the proposal set out in a report written by Julian Le Grand, Alan Wood, and Dame Moira Gibb and put forward an alternative plan, called the Doncaster Children's Trust (DCT).
'Untested risks'
She described the DCT as a "new and innovative service delivery model" which had won the backing of "key partners" in Doncaster.
"It is autonomous with strong governance and offers clear accountability for fast and sustainable improvement," she said.
In a change to the government-backed plan, under Mrs Jones' proposal:
Doncaster Council would commission an independent children's trust rather than the Children's Commissioner
The trust would be an autonomous organisation
The council would appoint a Director of Children's Services who would be the Chief Executive of the trust
The trust would have senior leaders from partner agencies on its board
The trust's board would be supported by a "stakeholder reference group"
Staff would be seconded to the trust
She said: "I am sure, when you have considered my proposal, you will agree that it achieves your primary aims of taking decisive and robust action, enabling the necessary changes while mitigating many of the untested risks in the Le Grand/Wood model."
Mrs Jones added she felt her administration had been "denied the opportunity" to tackle the problem, but was "committed" to working with the government.
A Department for Education spokesman said: "We will be considering the council's views on the draft direction carefully. We will respond in due course."
In March 2009, the government ordered a takeover of Doncaster's children's services following the deaths of seven children in the district through abuse or neglect over five years.
Less than a year later, a serious case review found the attacks in the nearby town of Edlington in which two young boys were tortured by two brothers, aged 11 and 12, had been "preventable".
The report by Professor Le Grand said the council should be stripped of control of children's services, following a "legacy of failure".