Man in court over Ryaheen Banimuslem balcony death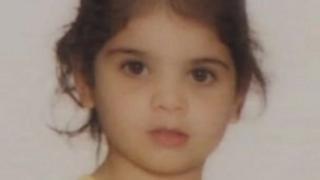 A maintenance worker has appeared before magistrates charged with gross negligence manslaughter following the death of a two-year-old girl.
Robert Warner, 44, of Shirehall Crescent, Sheffield was working on apartments where Rayaheen Banimuslim fell from a fourth floor balcony.
She fell 60ft (18m) from the North Bank apartments on Willey Street in June 2012.
Mr Warner was bailed and is due before Sheffield Crown Court on 28 August.