Bereaved South Yorkshire grandmother backs swim campaign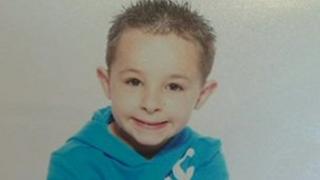 The grandmother of an eight-year-old boy who drowned in a canal near Rotherham is calling for all primary school pupils to be taught to swim.
Matthew Cartwright died after falling into the canal in August 2011.
His grandmother Wendy Cartwright is backing a campaign to ensure all children have learnt to swim by the age of 11.
A survey claims Yorkshire has England's lowest number of primary pupils receiving swimming lessons at school.
The Department for Education said swimming was a compulsory part of the national curriculum and children should be able to swim at least 25m unaided by the age of 11.
But the the Amateur Swimming Association (ASA) survey, published in May, reported that 32% of parents in Yorkshire said their children had swimming lessons at school.
The ASA said the national figure was 39%.
Wendy Cartwight said her grandson was unable to swim. He drowned after falling into the canal at Swinton while picking berries with a relative.
Mrs Cartwight said: "I think schools need to educate them earlier.
"All we are asking is one hour. One hour a week to save our kids lives."