Sheffield campaigners lose high court battle to save hospital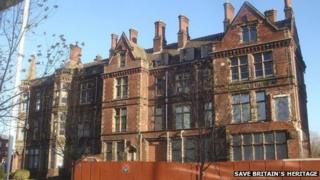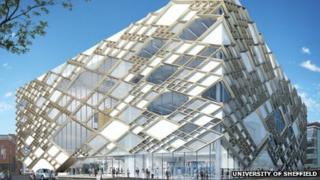 Campaigners hoping to save an Edwardian hospital wing have lost their bid for a judicial review of a decision to demolish the building.
Save Britain's Heritage (SBH) and The Victorian Society want to stop developers knocking down part of the former Jessop Hospital in Sheffield.
The University of Sheffield wants to knock it down and build on the site.
An application for a judicial review of Sheffield City Council's decision was dismissed by Mr Justice Supperstone.
Clem Cecil, director of SBH, said the ruling was "disappointing" but that, together with The Victorian Society, SBH would explore the possibility of appealing it.
'Fighting fund'
She has previously said the council had failed to meet a requirement of government planning guidance that the "public benefit" of knocking down a listed building must "outweigh the harm".
Ms Cecil said a "fighting fund" would be launched to help fund a potential appeal and that an undertaking had been given that no work would begin at the site for seven days.
The University of Sheffield, which owns the site, wants to knock down the Grade-II listed wing to build a new £81m engineering department, expected to open in 2016.
It was granted permission to demolish the building by the city council last year.
A spokeswoman for the university said it was "pleased" with the decision, adding that the development was expected to provide a £44.5m boost to the city's economy through the construction phase and first year of operation, and an additional £21 million annually.
She said it would create up to 500 jobs during the construction phase and more than 600 jobs once the building is up and running.