Barnsley Council leader awarded knighthood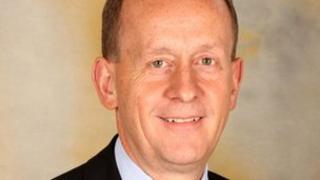 A council leader in South Yorkshire has been awarded a knighthood in the Queen's Birthday Honours list.
Stephen Houghton CBE, who was first elected to Barnsley Council in 1988, has been appointed Knights Bachelor for parliamentary and political services.
Former Barnsley mayor Charlie Wraith has been appointed MBE for helping to "transform Cudworth from a rundown pit village to a bustling community".
Meanwhile soprano Olive Sutton has been honoured for her services to music.
Mrs Sutton, 86, who founded the Sheaf Singers and New Opera Group in Sheffield, has been awarded the British Empire Medal (BEM).
Other people honoured in South Yorkshire include:
OBE
Prof Katherine Oglesby from Sheffield for services to higher education
Anthony Pedder for services to business, health and the voluntary sector in Sheffield
Doncaster nurse Allison Tennant for services to offender health
MBE
Cheryl Blair from Sheffield for services promoting accreditation to quality standards
Tracy Haycox from the charity Safe@Last in Rotherham, for services to children and young people
Ann Hill from Sheffield for services to the community
Susan Horner for services to literature
BEM
Anthony Dutton for services to the community in Wombwell
Arthur Green for services to young people and the community in Doncaster
Stephanie Hryschko for services to the community