Doncaster spitting fine moves a step closer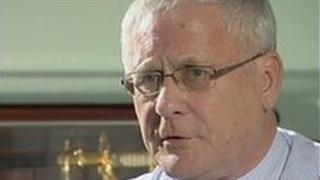 People caught spitting in Doncaster could be fined up to £500 under a proposed by-law.
A borough-wide ban moved a step closer this week after government officials provisionally approved the legislation.
The council said confirmation of the by-law will take place in the next few weeks.
Peter Davies, the town's elected mayor, welcomed the news, saying: "Spitting is a filthy habit and one that I want rid of from the streets of Doncaster."
Under the proposed by-law anyone caught spitting could face prosecution in the magistrates court and a fine of up to £500.
If approved, the regulation will be implemented by the council's existing enforcement officers.
Mr Davies added: "It sends out a strong message that this type of anti-social behaviour is completely unacceptable."
The council said a consultation held on the issue last summer had received the 'majority' of public support.
Confirmation of the by-law is subject to the consideration of any objections the government may receive.
Enfield Council, in north London, is also seeking to introduce similar legislation.
Leicester City Council introduced £50 fines in 2011 and Waltham Forest Council, in north-east London, introduced £80 fines last month, choosing to get around the bureaucracy by classing spitting as 'waste'.