Alan Greaves murder police get more time to quiz suspect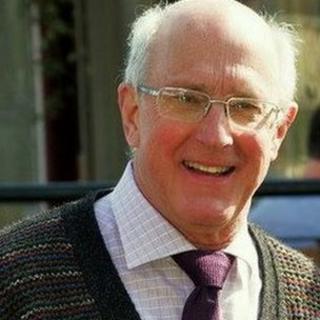 Detectives investigating the murder of a church organist have been granted more time to question a 21-year-old man.
Police are currently quizzing two men, aged 21 and 22, in connection with the murder of Alan Greaves.
Mr Greaves died after suffering severe head injuries on Christmas Eve.
The lay preacher was set upon as he was on his way to Midnight Mass at St Saviour's Church near his home in High Green, Sheffield.
A South Yorkshire Police spokesman said: "Detectives have been granted a magistrates' warrant of further detention for the 21-year-old High Green man arrested on Tuesday."
Police will be able to detain him until Friday morning, the spokesman added.
Motive unknown
The 22-year-old, from the Fox Hill area of the city, was arrested on Wednesday and is still being questioned.
Two other men, one in his 20s and one in his 40s, have previously been arrested and bailed pending further inquiries.
Police said the most recent arrests came after an excellent public response to a CCTV appeal.
Mr Greaves, a 68-year-old grandfather, was attacked as he went to the church a few hundred yards away from his home.
His widow, Maureen, was praised for her bravery by South Yorkshire Coroner Christopher Dorries as he opened and adjourned an inquest into Mr Greaves' death.
More than 50 police officers have been working on the case but detectives have so far been unable to establish a motive for the killing.