New Year's Day shootings in Sheffield 'not linked'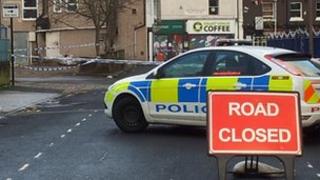 Two shootings which took place in the early hours of New Year's Day in Sheffield are not thought to be linked, police said.
An 18-year-old man from Westfield is in a serious condition in hospital after being shot in the abdomen in the Halfway Gardens area of the city.
Police said he was found on a grassed area at 03:00 GMT on Tuesday.
A 45-year-old man is also in a serious condition after being shot in the shoulder on London Road at 04:30 GMT.
Supt Martin Hemingway said: "We do not believe that these attacks are linked at this time, but of course we will keep an open mind.
"They do, however, share one important thing in common - that there are a number of people out there who know exactly what took place and who is responsible."