Rotherham man jailed after setting his wife on fire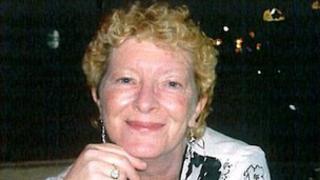 A man whose wife died four days after he poured white spirit on her and set it alight has been jailed for eight years.
Stephen Eastwood, 55, was found guilty of manslaughter at Sheffield Crown Court after attacking his wife of 10 years, Angela, 56, at their home.
Mrs Eastwood suffered burns to her face, neck and chest and died in hospital on December 31 last year.
Eastwood, of Sycamore Drive, Thurcroft, Rotherham, was cleared of murder.
The trial heard Eastwood got the white spirit from his garage and poured it on to his wife and her clothing after losing his temper.
Library worker Mrs Eastwood did not go to hospital immediately and may not have appreciated at first how serious the burns were, the court heard.
But when doctors saw her she was transferred to Sheffield's Northern General Hospital, where she died.
Eastwood told police he did not realise his wife had a cigarette and it was this that ignited the white spirit vapour.
He said they were having an argument about clothes he had packed in a bag and he was threatening to put the white spirit on the clothes when it went on his wife.
Eastwood told the jury he had no reason to kill his wife and described how he desperately tried to put out the flames she became engulfed in.
He said he loved his wife and missed her "tremendously" as he gave evidence at his trial.
Speaking after sentencing, Det Insp Lea Jackson said: "Angela Eastwood suffered appalling injuries that later led to her death.
"South Yorkshire Police would like to encourage anyone who is a victim of domestic violence to come forward and report it as early as possible so that all reports can be dealt with and investigated quickly.
"We do not want any domestic violence incidents to escalate to one as serious as this, where we have the tragic death of a woman."