Sheffield Credit Union membership rates increase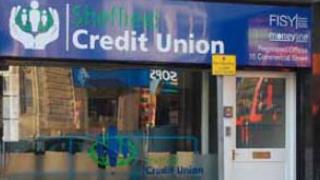 Sheffield Credit Union has seen a 32% increase in the number of people joining, compared with the same period last year.
There were 150 new members in October and November 2011, but that rose to 198 this year.
Manager Jackie Hallewell said there had been a shift away from crisis loans among its members.
She said: "Savings are at an all-time high... and we're seeing people who are fed up of banks now as well."
Ms Hallewell added: "People have found banks are there when they're earning money and everything's great, but they're not there for them if things get tough, if they lose their job and experience problems.
"So they're coming to us as a choice."
Ms Hallewell said that in the past people would join to get a crisis loan and leave once it was paid back, but now more members are choosing to stay with them.
The credit union was set up in October 2004, and has 4,035 members.