Woodhouse gardening scheme tackles loneliness in older men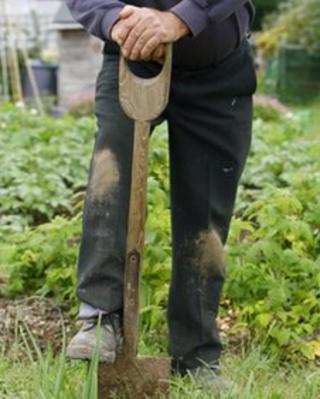 A gardening project has started in Sheffield to help older men combat isolation, loneliness and depression.
The Salvation Army is behind the free project, called Men in Sheds, held every Wednesday in the Woodhouse area of the city.
Using council funding, a community garden has been set up to help combat isolation in men aged over 65.
Organiser Gareth Batty said: "There is no preaching whatsoever, gardening is a natural way to meet."
It is hoped produce grown in the garden will be sold back to the local community.
The idea originated in Australia through an organisation called Mensheds Australia which was set up in 2006 to combat loneliness and depression.