Doncaster Council to cut £118m by 2017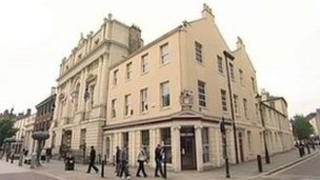 Doncaster Council says it will need to make £118m of savings over the next five years after it "revisited and revised" its budget plans.
The mayor will set out the budget proposal for 2013/14 in January, including at least £29m of cuts.
The council said the increase from its previous estimate of £17m was due to changes to government funding.
Councillor Paul Coddington said: "This is going to be very difficult... our goalposts have to constantly change."
A report put to the cabinet earlier described the funding gap as "extremely challenging" as the council had already made significant cuts, so "the base to cut from is lower and the available options fewer".
The authority said the increase was due to a reduction in government grants as well as changes to business rates and council tax.
Mr Coddington, cabinet member for finance and corporate services and environment, said: "This is bound to have a knock-on effect for our services and employees.
"We will do our utmost to protect those services that have the biggest impact for our most vulnerable residents."
The council's gross budget for 2013/14 is £467m.