Labour shortlists two women for Rotherham by-election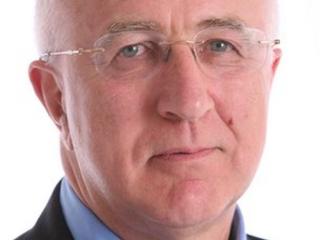 Labour has shortlisted two women to fight the by-election in Rotherham to replace disgraced MP Denis MacShane.
Former RAF Wing Commander Sophy Gardner and Sarah Champion, who runs the Bluebell Wood children's hospice, have been chosen by the party's executive.
Mr MacShane stepped down on 2 November after he was found to have wrongly claimed more than £7,000 of expenses.
The Conservative Party has chosen businessman and school governor Simon Wilson as its candidate.
Former miner
Mr Wilson said: "With over 20 years developing a career outside of politics I believe I can understand and appreciate the hopes, aspirations and fears of regular, hard-working people.
"I believe in small government, in the private sector leading the economic recovery and creating opportunity. If elected I would work tirelessly to attract investment into Rotherham."
The Liberal Democrat Party has selected Michael Beckett, a Citizens' Advice Bureau worker.
Former miner Ralph Dyson has been selected by the Trade Unionist and Socialist Coalition to fight for the seat.
Mr Dyson was the National Union of Teachers' official who led strike action at Rawmarsh Community School and is the joint divisional secretary of the union's Rotherham branch.
Journalist Yvonne Ridley has previously been named as the Respect candidate and Marlene Guest is standing for the British National Party.
Labour and the UK Independence Party will both select their candidates at meetings later.