Lessons learnt from Laura Wilson's murder in Rotherham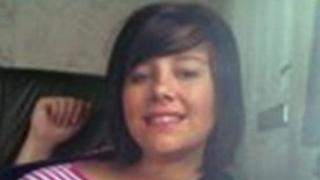 A serious case review that found a murdered teenager had been failed by Rotherham Council, the police and NHS has led to significant changes.
Laura Wilson, 17, was killed by Ashtiaq Asghar in Rotherham in October 2010.
A report said it led to a restructure at the council and better communication between GPs, schools and social workers.
South Yorkshire Police streamlined its paperwork and changed reporting systems.
The serious case review, published by Rotherham's Safeguarding Children's Board in May, found Laura was "almost invisible to some services", and made 37 recommendations.
'Failing to communicate'
It found that while Laura's murder could not have been prevented, "numerous" opportunities to support her before her death were missed.
One of the failings was that the health service did not identify Laura as a vulnerable young person when pregnant
Now, officials use a checklist procedure for all pregnant teenagers and have been given additional training.
South Yorkshire Police was also criticised for failing to recognise Laura was at risk.
Officers did not tell social services that she had been in a house when threats were made and an air rifle was fired.
Friday's report said the force has "amended their reporting systems" and streamlined paperwork.
At Rotherham Council, the Sexual Exploitation Service was redesigned, given extra resources, and a stronger link with the police for joint investigations.
Alan Hazell, independent chairman of Rotherham Local Safeguarding Children Board, said: "What the report sets out to do is to show how they've tried to make sure they don't fail to provide that support in future.
"For example, failing to comprehend the nature of the learning difficulty that Laura had and failing to communicate with each other sufficiently about what each was learning about her situation."
'Sexual targets'
Laura was lured to a canal near the Meadowhall Shopping Centre by Ashtiaq Asghar, of Holmes Lane, Holmes, Rotherham, where he attacked her with a knife.
He stabbed her a number of times in the head but she was still alive when she was left in the water.
Asghar had a relationship with Laura, who had a four-month-old daughter with his friend Ishaq Hussain.
He killed the teenager just days after she revealed her affairs with the two men to their families.
The judge at the trial, Lord Justice Davis, said he believed Asghar treated white girls as "sexual targets" and not like human beings as he sentenced him at Sheffield Crown Court last December.
Asghar was jailed last December for at least 17 and a half years after he admitted murdering Laura.