MP says Carnage pub crawl 'trivialises prostitution'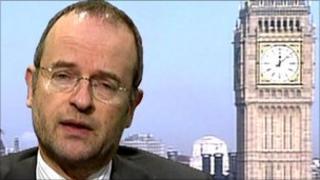 An MP has urged organisers of a pub crawl to scrap a "Pimps and Hoes" theme which he says "trivialises prostitution and violence towards women".
Organisers Carnage UK said the event in October would be fun and safe for students.
The firm has been criticised in the past after a student urinated on a war memorial in the city.
Sheffield Central Labour MP Paul Blomfield described the event's theme as a "new low" for the company.
He said: "I think they've got to take some responsibility for what they do.
"You organise a themed event around the title Pimps and Hoes, now what are pimps? Pimps are men who make money out of the sexual abuse of women."
Mr Blomfield added: "If Carnage refuses to change the theme then I'd call on local Sheffield businesses to wash their hands of this bar crawl."
Students chose theme
Carnage UK is owned by Varsity Leisure Group (VLG), which said the fancy dress theme was chosen by students, and that bars, restaurants and taxi drivers would benefit from trade created by the event.
Paul Bahia, of VLG, said: "We strongly disagree that a fancy dress theme such as ours for our event in any way trivialises violence towards women, and really we would be surprised if the public disagreed, given the frequency of these events."
Some 2,000 students are expected to attend the event.
In 2009, 19-year-old Philip Laing, of Macclesfield, Cheshire, admitted outraging public decency after he was pictured urinating over a Sheffield war memorial during an event organised by Carnage UK.
The company said the vast majority of students who attended their events were "well-behaved and law-abiding".