Family's fear for Sheffield man missing in Nepal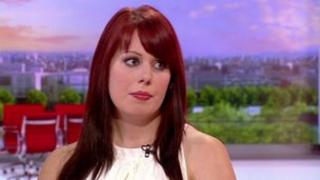 The family of a man from Sheffield, who went missing in Nepal four months ago, say they fear he is no longer alive.
Zisimos Souflas went to Nepal in April for a friend's wedding in Kathmandu and to do some voluntary work.
His family reported him missing when he failed to return home on his flight back to the UK on 15 May. Despite searches there has been no trace of him
Sister Sophie Souflas said: "I think I have to honestly say I don't think I will speak to him again."
She added: "I think the family is now more concentrating on closure and finding out exactly what's happened."
Family said Mr Souflas, who attended All Saints Roman Catholic School in Sheffield, was last heard of while travelling in the Mount Everest region on 24 April.
It is believed he entered Sagarmatha National Park on 23 April from where he was planning to go to Everest Base camp.
He stayed at Hotel Tibet in Namche Bazaar on 24 April and never returned for his belongings.
'Slipped on path'
No-one has heard from him since.
Ms Souflas said: "Zisimos is a very adventurous person but he was also very responsible.
"He was constantly making plans telling mum where he would be, he was good at keeping in touch.
"I think there's a possibility he may have slipped on a path unnoticed."
Cousin Andrew Dawson said a Facebook group had been set up to help search for Mr Souflas and urged people travelling to the area to remain watchful.
The Foreign and Commonwealth Office said: "Consular staff at the British Embassy in Kathmandu are in close contact with the Nepalese authorities who continue to investigate the disappearance.
"The family are aware and are being kept fully updated on any developments. Consular assistance is being provided."