Work starts on £21.9m Rotherham wind farm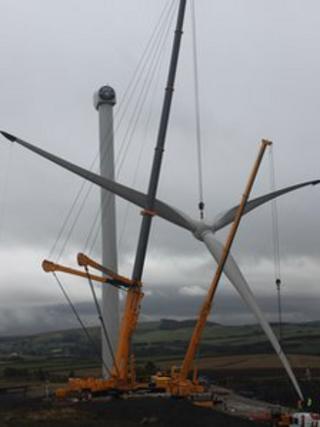 Work has started on a new £21.9m wind farm near Rotherham.
The six turbines on land at Penny Hill Lane, near Ulley Dam, will generate enough power for 12,000 homes, developer Banks Renewables said.
The company said about 30 jobs were being created on-site through the construction of the scheme, which will be running by early 2013.
Plans for the wind farm were approved by councillors in 2010 despite a campaign against them by residents.
Campaigners argued the turbines would ruin the skyline and be detrimental to the newly-reinforced dam.
However, Banks said it had received more letters in favour of the plans than against them.
Mark Dowdall, the firm's environment and community director, said: "We're very pleased to be reaching such an important landmark for this scheme.
"We're already working closely with local people through a community liaison group to ensure everyone is kept fully up to date with the progress that is being made on site, and look forward to starting to generate safe, clean and sustainable energy at Penny Hill next year."