Doncaster votes to keep elected mayor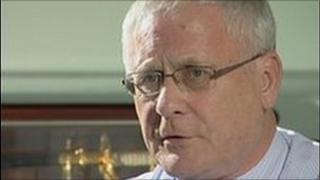 People in Doncaster have voted to keep an elected mayor.
Of the 68,075 voters who took part in the referendum, 44,571 (62%) voted to keep the town's current mayoral system. The turnout was 30.5%.
Doncaster has had a directly-elected mayor since 2002. Peter Davies, of the English Democrats, has held the post since June 2009.
In Sheffield 65% of voters rejected the idea of introducing a directly-elected mayor.
Mr Davies described the Doncaster referendum result as "absolutely first class".
When asked whether he would stand again, he said "hopefully, I'm enjoying a glass of real ale at the moment".
In the local elections, the Labour Party retained control of Sheffield, Barnsley and Rotherham councils.
Labour have 59 seats in Sheffield after taking nine from the Lib Dems, who now have 23. The Green Party have two.
Labour claimed 18 of the 21 seats up for grabs in Barnsley and 19 of the 21 seats being contested in Rotherham.
A third of all council seats in Barnsley, Rotherham and Sheffield were contested.
· All the latest election results are available at bbc.co.uk/vote2012