South Yorkshire fire officials say station closures 'best option'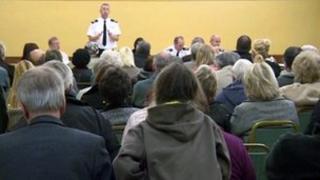 Four fire stations across South Yorkshire should close as the "best option" to save £10m, fire service officials have said.
South Yorkshire Fire and Rescue aims to close the retained station in Royston.
Under the plans, stations in Darnall, Mansfield Road and the part-time station at Mosborough would be replaced with two new stations at Sheffield Parkway and Birley.
Royston councillor Graham Kyte said the plans were "unjustified".
The fire service said 108 full-time jobs would go as staff either retire or leave the service.
These would be alongside 32 retained firefighter posts at Mosborough, Royston and Edlington going by 2016.
Sixteen different ideas on saving money were considered - but then rejected by officials.
Chief Fire Officer James Courtney said: "The consultation was about allowing the public to get used to the ideas that we were putting forward, and also to consider whether or not they could think of an alternative proposal that delivered similar savings.
"Professionally we were always curious as to whether anybody would come up with anything.
"It comes as no surprise that there's nothing new, they're all variations on a theme.
"But I can assure everybody that had somebody come up with a feasible suggestion that panned out, we would be making that recommendation to the fire authority."
Councillor Graham Kyte, the Labour member representing Royston, said: "In my view the cuts are unjustified and unnecessary."
The fire authority is to make a final decision next week.