Diamond Jubilee: Doncaster fails in city status bid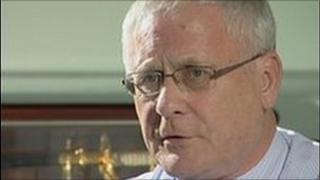 Doncaster has failed in its bid to become a city as part of the Queen's Diamond Jubilee celebrations.
The town was among 26 from the UK bidding for civic honours. The winners were Chelmsford in Essex, Perth in Perthshire and St Asaph, Denbighshire.
Councillor Peter Davies, Mayor of Doncaster, said he was proud of the town's bid, describing it as a "good campaign on a shoestring budget".
He said Doncaster becoming a city "has never been a major priority for me".
People 'inspired'
Mr Davies added: "What matters is improving our economy and opportunities for local people.
"Doncaster is definitely going places with some marvellous economic and cultural developments taking place currently.
"We should all be proud of this bid which has helped raise Doncaster's profile nationally, highlighting our fantastic offer to both visitors and investors.
"It has also inspired local people to celebrate the good things about Doncaster."
Mr Davies congratulated the three winners, particularly Perth as he regularly holidays in the area.
Events to mark the Queen's 60 years on the throne began last month and came to a head with four days of celebration in the first weekend of June.
The grant of city status is purely honorific and confers no additional powers, functions or funding.
Only one title was expected to be awarded but the government said the awards to towns in England, Scotland and Wales were made "in recognition of the significance of every part of the UK" in Jubilee year, as well as the "high quality" of the bids submitted.