Mayor of Doncaster refuses to reopen libraries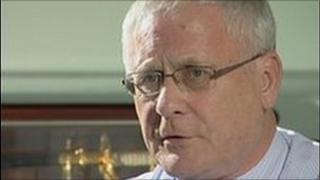 The Mayor of Doncaster says he will overrule a council decision to reopen two libraries in Doncaster.
A Labour budget amendment to reopen libraries at Denaby and Carcroft was passed by the full council on 5 March.
Council funding was withdrawn from 14 libraries in 2011. Two closed and 12 were transferred to volunteer groups.
Peter Davies, of the English Democrats, said the amendment would undermine the voluntary nature of the plan. Labour described his decision as "appalling".
Doncaster Council has to find £80m in savings over four years.
Reducing the number of council-run libraries from 26 to 12 has saved almost £1m, Mr Davies said.
'For nothing'
Labour is the majority group on the council and leader Sandra Holland said the amendment would have ensured that no library in the borough would fail.
The proposal to reopen the two libraries would have cost £380,000.
It would have also provided a paid member of staff for the other 12 volunteer-run libraries.
Mr Davies said under the elected mayoral system he had the right to spend or not spend the money as he wished and would overrule the council for the first time in three years.
He said: "If you put some paid people into libraries run by volunteers the likely scenario is the volunteers will say, 'to hell with this, they are getting paid I am doing it for nothing, I am not sticking around'."
Ms Holland said: "I am appalled by the news that the mayor will ignore this vote and refuses to wake up to the fact that Doncaster people want to see community libraries supported and closed libraries reopened."