TVShack website: Petition in support of Richard O'Dwyer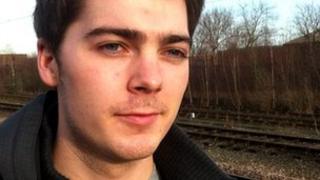 A petition against the extradition of a Sheffield student to face trial in the US has almost 20,000 signatures.
Richard O'Dwyer, 23, faces being sent to America over copyright infringement allegations after he lost his case earlier this year.
Mr O'Dwyer set up a website called TVShack providing links to pirated copyrighted films and television programmes, claim US authorities.
The petition is expected to be submitted in the next few months.
Mr O'Dwyer was told at Westminster Magistrates' Court in January that he could be extradited despite no criminal charges being made by the UK authorities.
His mother, Julia, from Chesterfield, said since setting up the petition last year she had received an enormous amount of support from people.
"I don't think the government takes any notice of petitions but I will make sure they do receive it and see some of the comments that people have left, so they are made aware of it," said Mrs O'Dwyer.
She said she and her son were awaiting a decision from the Home Office, before submitting an appeal.
The Sheffield Hallam University student said he was "surprised" when police officers from the UK and America seized equipment at his home in South Yorkshire in November 2010.
The case was brought by the US Immigration and Customs Enforcement agency, which claims that the TVShack.net website earned "over $230,000 in advertising revenue" before US authorities obtained a warrant and seized the domain name in June 2010.