Rotherham MP hails Dolly Parton book scheme 'a success'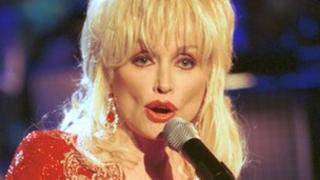 A South Yorkshire MP is calling for a children's reading scheme initiated by US country singer Dolly Parton to be rolled out across the UK.
The Imagination Library encourages children under five to read by sending them a free book every month.
Dolly Parton launched it in Rotherham in 2007 after pioneering it in the US.
Local MP John Healey said it has proved to be a success with about 13,000 children currently benefiting from the scheme.
He said the scheme would improve the literacy skills of all pre-school children across the UK, but particularly those who are in care or are frequently changing schools more often.
"We've got a really special scheme in Rotherham here," said Mr Healey.
"It's showing that a modest investment at the very earliest years can make a big difference to all children.
"Times are tight, finances are tight but I'm saying to the government, 'look, there are some groups of children who may benefit most from this and you should be looking at extending this'."
Linsey Myers, whose three-year-old son Josh receives a free book each month, said: "I think it's definitely helped him.
"I think he likes to get really involved in it, he likes to read his books as soon as they come through."
Rotherham was the first in the UK to receive the scheme, which has now grown to operate in Wigan and a number of locations in Scotland.
The scheme is managed by Rotherham Council and funded through grants and donations including NHS Rotherham, Barnsley and Rotherham Chamber of Commerce and the council.