Matthew Cartwright's Swinton canal death an accident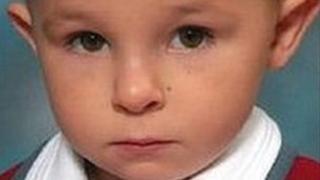 A verdict of accidental death has been recorded on a young boy who fell into a canal near Rotherham.
Matthew Cartwright , aged eight, from Mexborough, died in hospital after being pulled from the water at Swinton in August 2011.
Doncaster deputy coroner Mark Beresford said the youngster's death had been a "terrible and tragic accident".
The canal edge has now been cleared, a hedge has been planted and a fence put up following a safety campaign.
An 800-name petition was given to Rotherham Council and British Waterways in October.
Matthew fell into the canal while picking berries with a relative.
He was airlifted to Rotherham District General Hospital and later transferred to Sheffield Children's Hospital.