Sheffield museums face Arts Council funding blow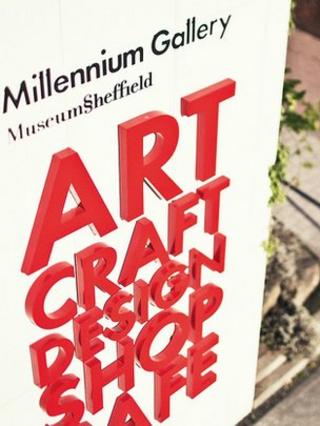 Sheffield's museums face "large-scale redundancies" after the Arts Council turned down a bid for £4.2m of funding, the city's council leader has warned.
Museums Sheffield had applied for £1.4m per year for the next three years from the Arts Council England.
Council leader Julie Dore said: "This is a huge disappointment for the city.
"Large-scale staff redundancies, major reductions in exhibition programmes, and scaled-down learning provision are all now inevitable."
The council said its failure to gain funding from the Renaissance Museum Development Fund would mean a "crushing" 30% cut in its budget from 1 April.
The Arts Council said it had received 29 "eligible" applications for a total of £116.4m in funding over three years.
Sixteen of the applicants were successful, including Leeds Museums and Galleries and the York Museums Trust.
"One year's transitional funding will be available to unsuccessful applicants who currently receive support... to help them adjust to these changes," it said.
Museums Sheffield, which runs the city's Millennium Gallery, Graves Gallery, Weston Park and Bishops' House, said it planned to appeal against the Arts Council's decision.
'Grossly underfunded'
Chief executive Nick Dodd said: "We know we put together a compelling case for continued funding under the new Arts Council grants programme, which met all the published criteria.
"This decision will have a devastating impact and leaves Sheffield, South Yorkshire and the East Midlands grossly underfunded by the Arts Council in comparison with other parts of the country.
"We fully intend to appeal and will be questioning the Arts Council's strategic and geographical distribution of this public money."
Museums Sheffield is still in negotiation with its principal funder, Sheffield City Council, over its 2012/13 settlement.
Julie Dore, leader of Labour-run Sheffield City Council, said: "We know Sheffield had a very strong bid and should have been recognised for its cultural offer.
"I want to know why we were not successful and how we compared to others. We want to stand up for Sheffield, support the appeal and will await the decision with interest."