Sheffield Hallam University student dies of suspected meningitis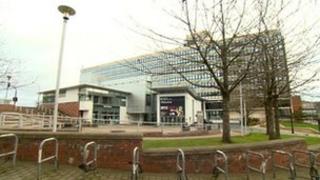 A student at a South Yorkshire university has died of suspected meningitis.
Sheffield Hallam University said it had started "incident control procedures" following the death of the student.
Clive Macdonald, director of student and learning services at Sheffield Hallam, said the university was "working closely" with the Health Protection Agency.
Anyone concerned about their health should see a doctor, he added.
Mr Macdonald said the cause of the student's death had not been confirmed, but the "necessary steps" had been taken to identify anyone who may be considered at risk.
He said all those people had been contacted and had been advised to see a doctor.
Mr Macdonald said this was a "precautionary measure" to minimise any risks.