Sheffield casino plan approved for ex-NUM headquarters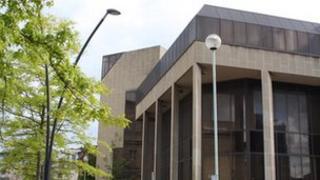 Plans to turn Sheffield's former National Union of Mineworkers (NUM) headquarters into a 24-hour casino have been approved by the city council.
The building on Holly Street will boast a 38,000 sq ft (3,500 sq m) casino with two restaurants and a rooftop bar when the work is completed.
Andrew Stevens from developers Brook Leisure said Sheffield was the only UK city not to have a central casino.
Mr Stevens played down fears about noise.
There were seven objections to the plans, raising concerns over late-night noise and the risk of anti-social behaviour associated with drinking.
Revitalisation hopes
Mr Stevens said: "We will respect our neighbours. Casinos tend not to be as noisy as some other venues in the city."
The council planning committee agreed that a casino could help revitalise the area around Sheffield City Hall.
It said the casino would make a "significant contribution to the appearance of the building and the wider area".
The building opened in 1988 when the NUM relocated its headquarters from London to Sheffield.
The head office then moved to Barnsley when the mining industry declined.
Brook Leisure said work would begin on the casino in the spring and that it should be open by early 2013.
The project is expected to create about 130 jobs.