Safrajur Jahangir murder trial: Officer admits misconduct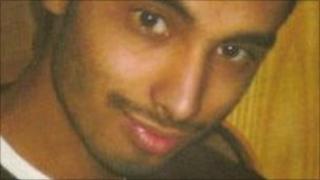 A police officer has admitted misconduct following the collapse of a murder trial in 2010.
Six men were accused of conspiring to murder Safrajur Jahangir in Sheffield in 2009 but the case was dismissed.
The judge criticised South Yorkshire Police officers for allegedly failing to disclose evidence to the defence.
After an investigation by the Independent Police Complaints Commission (IPCC) the unnamed officer has been given a final written warning.
The IPCC found that the officer had failed to manage the disclosure process and had failed to make the right decision over the perceived risk to a prosecution witness after the court ordered the disclosure of certain information.
However, these issues were found to be the result of poor decision making and lack of appropriate training, rather than any attempt to pervert the course of justice, the IPCC said.
'Clear failures'
Two other members of police staff, who were acting as disclosure officers, are to be given advice after it was found they were inexperienced in terms of disclosure and made errors as a result.
IPCC Commissioner Nicholas Long said: "It is evident that elements of the investigation into the death of Safrajur Jahangir were poorly handled.
"The collapse of the trial can only have added to the grief of Mr Jahangir's family. The trial itself must have been a traumatic experience for the defendants."
Mr Long added: "Our investigation has found clear failures, but it has concluded that there is no evidence to suggest this was the result of anything other than poor management and decision making."